In reference to the tradition of theatrical exploration carried out in 1959–1964 in Opole by Jerzy Grotowski and the Theatre of 13 Rows, the Jan Kochanowski Theatre created a new platform for fresh and unconventional dialogue with the audience, escaping from museum-like approach to Grotowski heritage.
In order to ensure that artists have open access to this space, the JK Theatre launched the Competition within the Modelatornia programme. The intention of the Competition's initiators was to start and to continue explorations, in contemporary cultural, social, political and artistic contexts, that would creatively echo the professional experimental theatre formula as proposed by Grotowski. Our goal is to create on Modelatornia an asylum for all theatre makers willing to try new forms and ways to communicate with the audience.
We're looking for artists, that are ready to confront themselves, with many other disciplines of arts (visual, sound, classical music, performance, new drama, cinema, devised methods and many others) in order to find new perspective for theatre in general. We need young and open-minded makers, open for dialogue and critique, willing to broaden their (and ours) horizons, basing their work ethics on strong believe in constant renewal of creative methods. We need partners in crime against old habits, ingrained forms and slothful topics.
Norbert Rakowski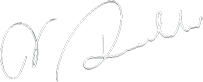 Continuing the implementation of the MODELATORNIA competition, we want to continue the exploration of the possibilities of experimental work within institutional theater. At the same time, we are counting on the opportunity to get to know the new generation of creators closer, which allows for an in-depth exchange of thoughts and experiences.
This year, we invited authors to respond to the slogan KORDIAN, to which we refer 60 years after the premiere of Jerzy Grotowski's play under this title. We were looking for works that corresponded to the slogan in a broad sense, hoping that such a huge spectrum of possibilities would remain open to the experiences of a broadly understood experiment.
"Kordiani" by Patrycja Wysokińska, is a project selected in the 5th edition of the competition. Its author is a student of directing at The Aleksander Zelwerowicz Theatre Academy in Warsaw. The project will be her directorial debut.
"WYSOKIŃSKA'S PERFORMANCE MAKES THIS POINT SO CLEARLY, SUGGESTIVELY AND CONVINCINGLY THAT THE SEMICOLON HERE COULD BE REPLACED BY AN EXCLAMATION MARK. FOR WE SHOULD NOT TRY TO DROWN OUT THAT VOICE WITH ANYTHING".
Kamil Bujny, teatrologia.pl